Meal plan: week of June 4, 2018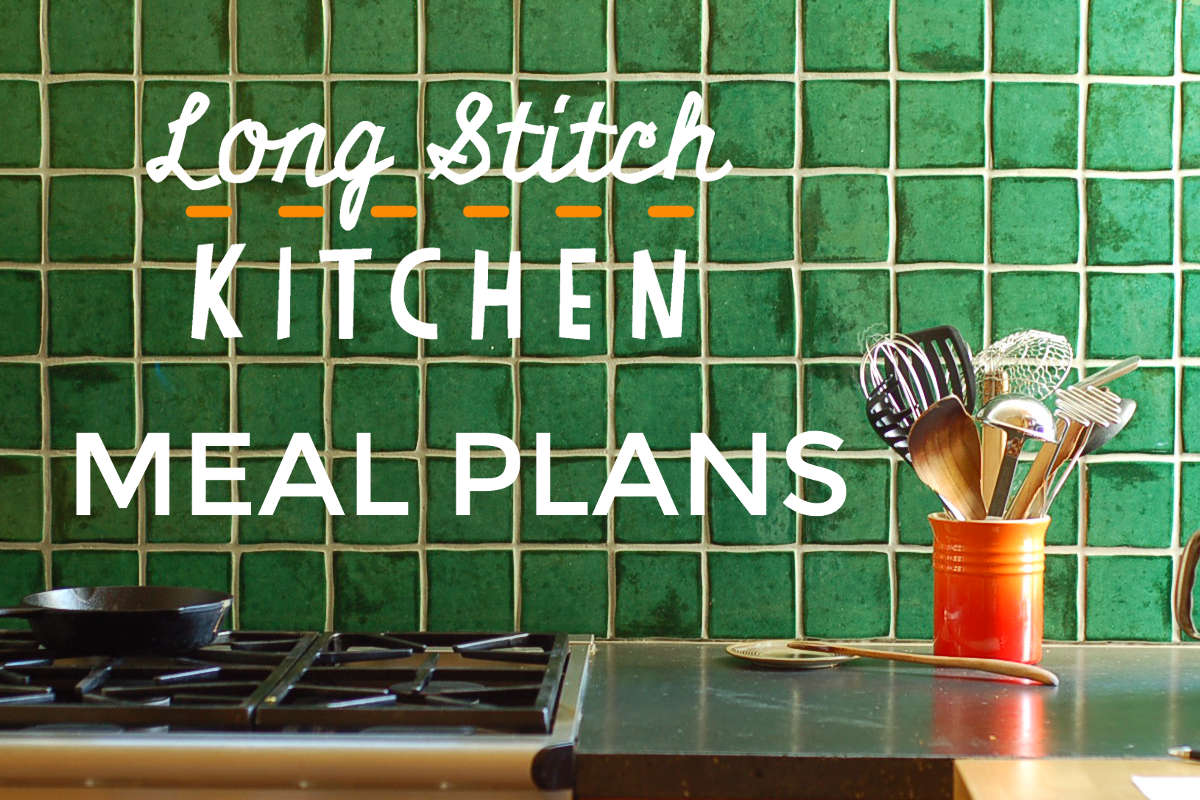 What in the world, JUNE. How did that happen? This last week was a total blur of school functions; turns out, if I lose a productive Monday to sunshine and fun with the family, the rest of the week is kind of a shambles. House? Disaster. Refrigerator? Empty. Children? Happy, so it's all good.
I'm pleased to report I'm getting quite a reputation as the Bread Lady in both our school communities, which makes me happier than I can say. I brought four loaves of sourdough to two different events and they were gone in a flash. AND THEN at our school auction, I contributed a promise of one fresh loaf per week for a month and it was actually bid on, by lots of people. How exciting! And even better, at said auction, do you know what I won? A bread-making class! At my favorite local bakery! I'm starting to feel like a real baker, I tell you what.
On the other hand, we have no bread in our house because I've given it all away this week. Better hop to it.
Anyway, enough of the bread. Well, ok, one more thing on bread. I need to make both sourdough sandwich and my artisan bread this week. I'm also going to make a batch of plain yogurt, and need to up our nutbutter supplies. We're on double-packed-lunch duty for the littles this week for the first time since last summer! Gah!
Monday. I checked out a new-to-me cookbook from the library last week, another one by Luise Vindahl and David Frenkiel, the folks behind Green Kitchen Stories and the wonderful Green Kitchen at Home cookbook of which I have sung the praises in the past. This one –Vegetarian Everyday – also has lots of appealing, vegetarian recipes, so I'm going to try a few this week. First up? Thin omelet rolls with cottage cheese and apple. My children both one thousand percent adore cottage cheese – I might even try making my own curdy, creamy cottage cheese this week.
Tuesday. We're doing it: nachos with black bean dip! I'll make my own corn chips, and use this delicious recipe for the black bean dip. I made it last week for lunch, and a friend had the brilliant idea of turning it into dinner. We'll serve with guacamole, sour cream, some roasted veg, and shredded carrot and Beecher's flagship. And I'll make up a big batch of Smitten Kitchen's pickled cabbage salad because oh man it's so delicious (and I know I've been making it every week for like two months).
Wednesday. Kiddo cooks! They are making rainbow sesame zoodles, which sounds like something I at least will like a lot.
Thursday. Quinoa and cauliflower cakes with ramps (from this Vegetarian Everyday cookbook…assuming I can find ramps), served with feta, watermelon, and mint salad.
Friday. Back Pocket Pasta day. This cookbook is SO good, people – get it! Everything I've made from it has been much more delicious than seems possible from the simple ingredient lists, and they really do come together in the time it takes to boil the water for the pasta. It's perfect for Friday evenings, when no one wants to do anything (at least in my house). If I managed to find ramps earlier in the week, I'll make the ramp and hazelnut pesto; if I didn't, I'll go simple with the pasta alla roman.
What's on your menu this week?
---
---