Meal plan: week of June 11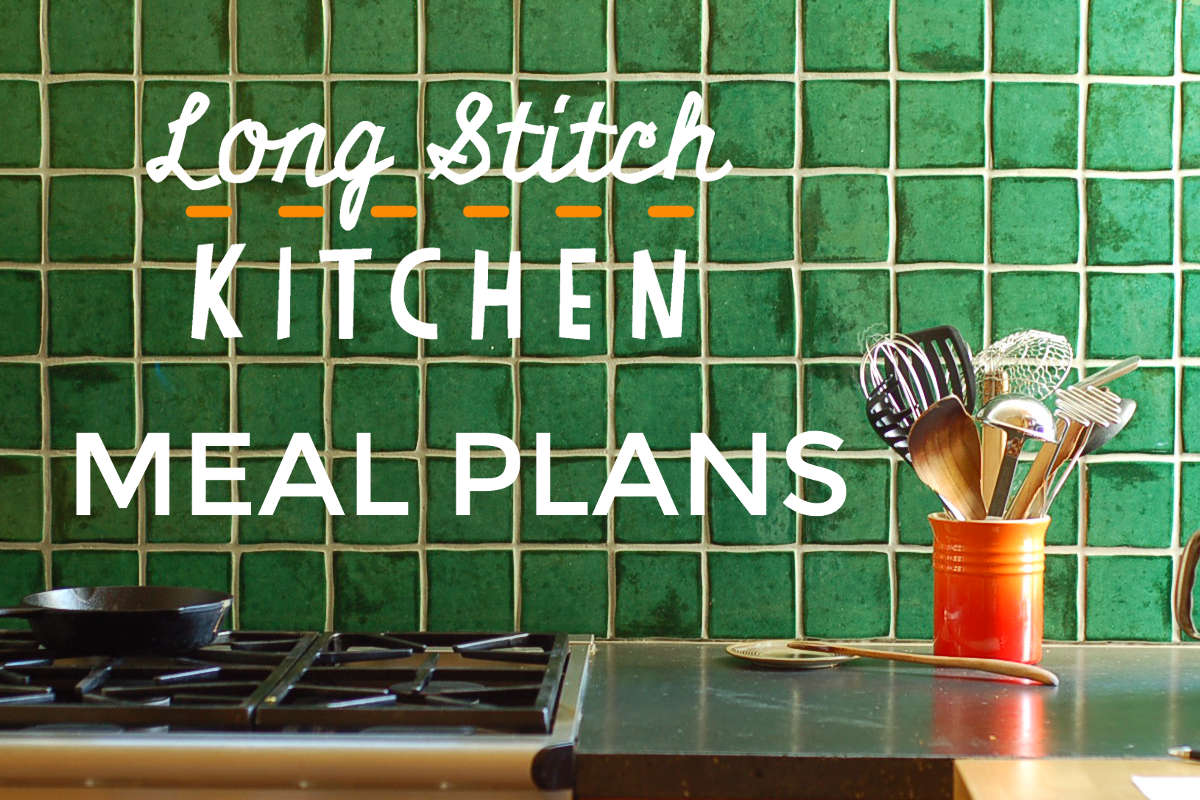 We had a few friends over last week for dinner, which was very fun indeed, and it happened to be on Wednesday, a.k.a. the day I don't actually have to cook dinner, so I was inspired to make dessert instead. Even though it feels like we're just on the cusp of proper summer, I had a hankering for butterscotch pudding, which I think I have only ever eaten out of a plastic cup with a peel-off lid. Turns out the real stuff is better! Shocking, I know. It's also so super easy, and not nearly as terrible for you as I expected.
I also learned – after suddenly being seized with curiosity that was only sated by investigating in the miraculous The Secrets of Baking by Sherry Yard – that the only thing that makes butterscotch butterscotch, rather than caramel, is using brown sugar instead of white sugar. Huh! The more you know [cue shooting rainbow star].
The school year is wrapping up for the big little, which means an endless stream of school activities and special events and things that require the strung out attention of Mama and children. It's all fun and games until someone's blood sugar drops. Probably mine. Things have gotten crazy busy at home, too, with a pending temporary relocation meaning a load of decluttering and house-hunting and OMG. But it's all FINE. It will be all good, and despite all the swirling chaos, we still need to sit down every night and eat dinner. So here's what's cooking this week:
Monday. Bowls of deliciousness. Farro, green beans, baked tofu, roasted sweet potato, leek scape chutney, all served with an herby yogurt sauce of some kind. I'm counting on inspiration hitting around 5:30 tomorrow eve.
Tuesday. Tuesday is the worst day of the week, I say. It's far enough from the previous weekend that Saturday frivolity feels like a dim memory, and so far from the next that you can barely imagine it. I'm baking bread this morning, and we'll have that with Spanish tortilla (I use Jamie Oliver's recipe from Meals in Minutes because it's always a hit and requires absolute minimum effort) and artichokes in Potsy.
Wednesday. Kiddo cooks! For the last time this school year! Well, it is at least her last class. I think we might institute kiddo cook nights over the summer because it's all about the long term vision. This week they are making BBQ cornbread pie and coleslaw.
Thursday. Pizza night! I'll make the pizza dough and fire up the grill. I'm going to slow roast a bunch of cherry tomatoes à la Smitten Kitchen to top one of the pizzas and will pop on whatever else I can find in the fridge. We'll probably have this with our ever-present pickled cabbage salad.
Friday. The natural market down the street sells this particular cheese tortellini that my youngest absolutely adores. It's his favorite food; it's what he wanted on his birthday and every single time it's what he asks for when I ask him to weigh in on this here meal-planning. He calls it "green orange and white" and he can smell it from upstairs when it hits the boiling water. The trouble is that I have 100% overdosed on said tortellini, and can barely face it. But I'll make that for him and his sister, and I'll make some kind of grainy salad to go with it – I'm on a quest to empty out my pantry so it's going to be all about the pantry staples the next few weeks. This'll probably be barley, along with avocado and beluga lentils and maybe some supremed grapefruit. That actually sounds quite delicious.
What's on your menu this week?
---
---