Using your starter: sourdough quick bread
Dinner becomes extra comforting when there is a loaf of fresh bread at the table. Indeed, sometimes it is the only part of the meal my kids will eat, and when I've made it myself, it doesn't seem like such a bad option. We almost always have some kind of grain on our plates; rice, farro, barley, pasta of varying sizes and shapes, potatoes, sweet potatoes – these are all on regular rotation. But some nights (looking at you, soup night), bread is the answer, and, often, this fact occurs to me only in the late afternoon. No time to whip up a loaf of sourdough. Enter quick breads.
Quick breads are quick because there is no rising involved. I think of them like a savory, loaf-shaped cake. They tend to be crumbly, like a cornbread, and you can adjust the ingredients however you like. The following is adapted from the buttermilk quick bread recipe on the Kitchn, an excellent and general recipe you should definitely try sometime when you have extra buttermilk lying around. I've made that recipe subbing in yogurt, and that works well too. But you know what else is tangy and liquidy and hanging around my kitchen asking to please be used? Sadie. My sourdough starter. This is a great way to use up excess sourdough starter that might otherwise get tossed. It comes together quickly, is tasty as can be, and goes beautifully with a bowl of creamy, gingery lentil soup, which is what we ate it with last night. You can customize as you like, adding in flavorful things, or keep it simple.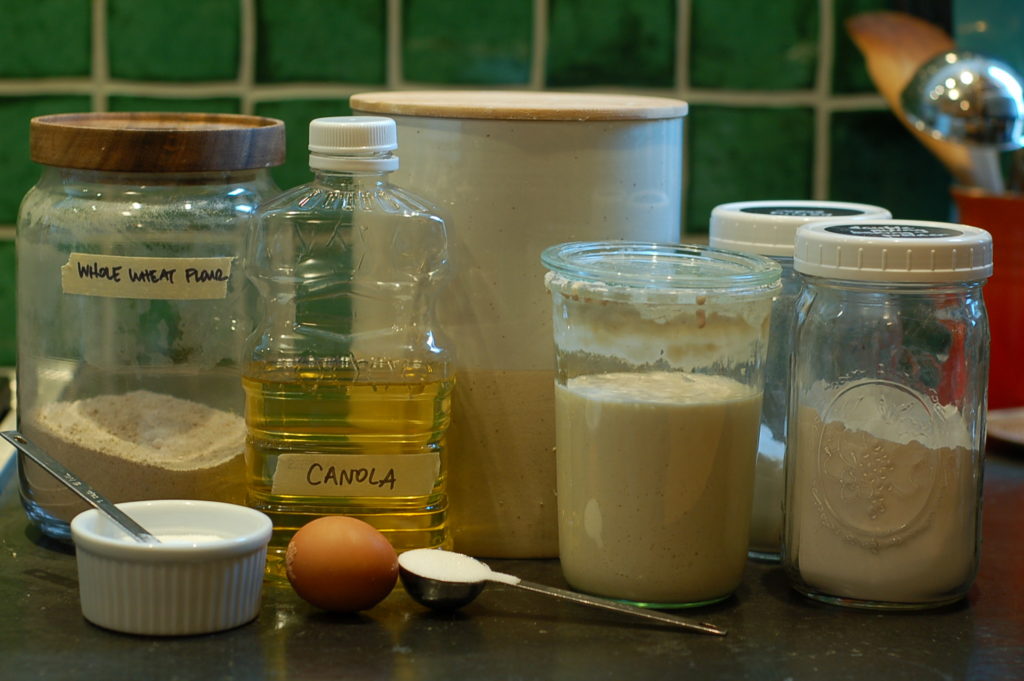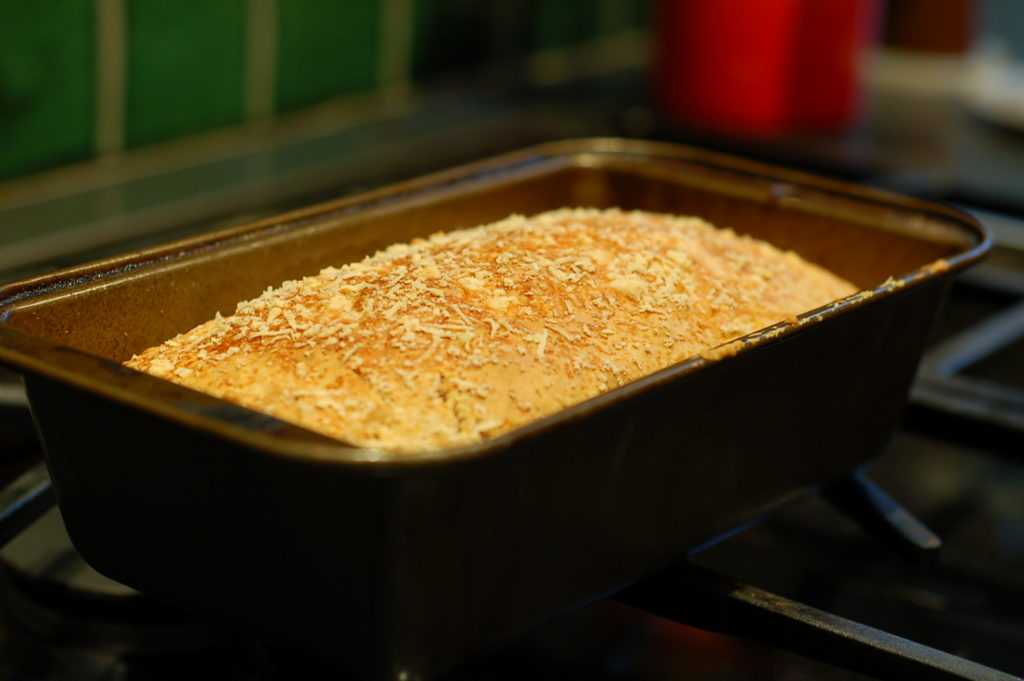 Sourdough Quick Bread
Ingredients
1

cup

all-purpose flour

(140g)

1/2

cup

whole wheat flour

(70g)

1

Tablespoon

sugar

(14g)

1 1/2

teaspoons

baking powder

(8g)

1/2

teaspoon

baking soda

(3g)

1

teaspoon

salt

(6g)

1

cup

sourdough starter

(270g)

1/2

cup

2% milk

(150g)

1

large egg

1/4

cup

canola oil

(50g)
Instructions
Preheat your oven to 350°F/175°C. Grease a standard loaf pan.

Combine all dry ingredients (both flours, sugar, baking powder, baking soda, and salt) in a large mixing bowl. Whisk together.

If you have a large enough measuring cup, combine all wet ingredients (starter, milk, egg, and oil) in that cup and whisk together.

Anything else you want to add in? Chopped fresh herbs are delicious (we like rosemary over here, because we have it growing in abundance in our garden). Shredded cheese, dried fruits, seeds, whatever suits your meal.

Gently fold the wet ingredients into the dry ingredients with a rubber spatula, stirring only enough to combine.

If you want to add anything on top, go for it! I sprinkled a handful of finely shredded grana padano on top for this version.

Bake in the middle of your oven for 45 minutes. When the timer goes off, check that it is baked through by the toothpick test. If the toppings are burning but the bread isn't quite done, place a sheet of aluminum foil over the top without crimping down the edges.

Remove from oven, and let cool for a few minutes in the pan before removing onto a rack to cool the rest of the way. It will get soggy if left in the pan too long.
Recipe Notes
I prefer this combination of all-purpose and whole wheat flour, but you could certainly use only all-purpose flour or experiment with other flours. I sometimes use whole wheat pastry flour in place of both the all-purpose and whole wheat, and it works well. 
The weight of your sourdough starter will depend on when you last fed it. I've made this particular recipe with my starter at all different stages; the weight reported here was when it was about about 2 days out from being fed, so it was very dense and liquid. It's good regardless, just gives a more sour tang the "riper" it is (i.e. the further from the last feed).
---
---