Meal plan: week of March 18, 2019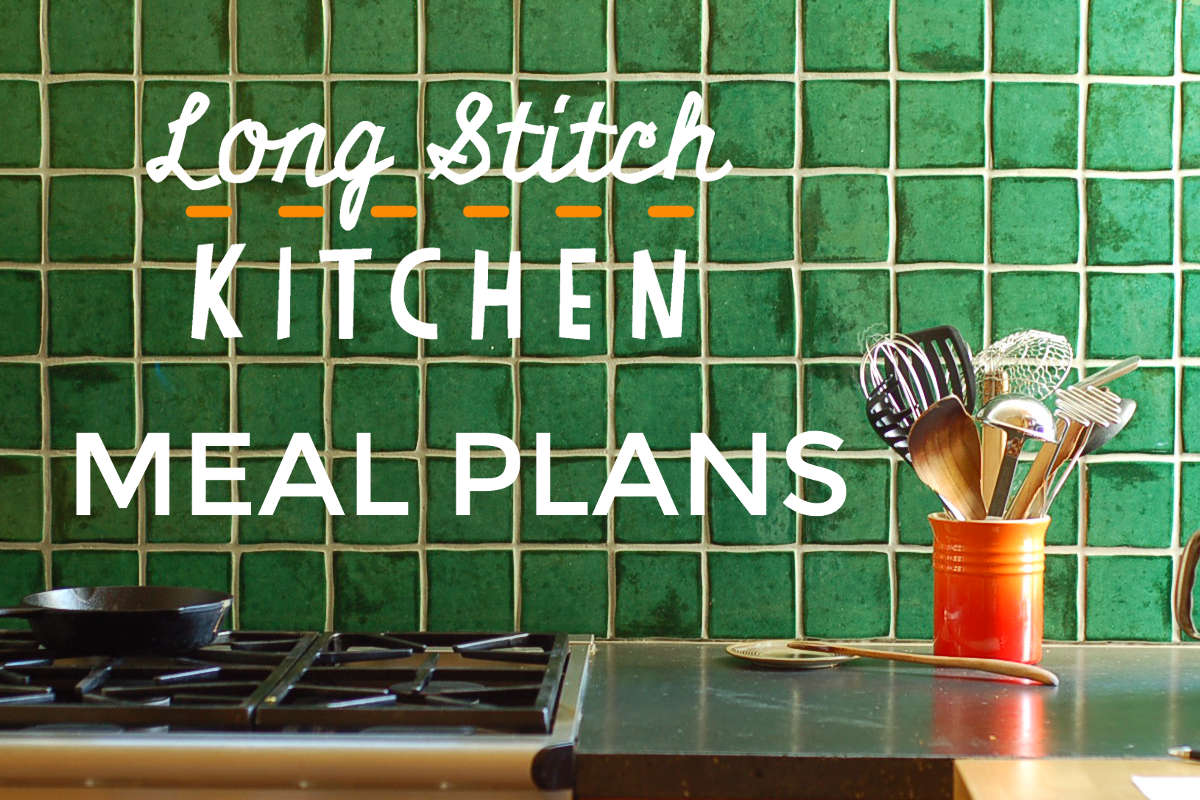 Spring has sprung in Seattle and my goodness it makes everything better. Sun, blue skies, the mountains popping, the flowers bursting. This morning, the kids and I walked all over our neighborhood, stopping for pretzel rolls at our favorite bakery and macarons at the farmer's market. I had a black sesame and mission fig macaron – from Alexandra's Macarons – which may have converted me to a major macaron fan. So good! Not too sweet, just light and beautiful. Spring!
Also, the windows have been installed in our house remodel, and I think we have finally agreed on a color scheme, the one great disagreement of this whole process. I can almost taste it – we are so close to getting to move home and it is pretty much all I can think about every hour of every day. I just. Want. To. Go. Home.
This week is going to require a little coordination, with remembering to prep, soak, and start things ahead of time, but each of the meals is relatively quick once the prep work is out of the way, thereby maximizing our time lounging in the sunshine.
Monday. I'll make a pot of barley in the morning, in the Instant Pot, so that it has time to cool and be ready to get tossed into the wok to make Smitten Kitchen's spring fried barley with sesame sizzled eggs at dinner time. I'm going to see what looks greenest at the grocery store, and here's hoping spring has sprung there as well. I'm also going to start a batch of sourdough tonight, so we have fresh bread for Wednesday's dinner.
Tuesday. I'm going to make the cauliflower shawarma tacos from Molly on the Range because I wanted to make them two weeks ago but somehow neglected to purchase any cauliflower. I'll serve with the hummus from her cookbook as well – it's so good and creamy and smooth and my whole family can not get enough. I just took the chickpeas I made last week in the Instant Pot out of the freezer so they'll thaw by Tuesday morning, when I'll make the hummus. I'll also mix and rise the sourdough I started last night. The rise has been very speedy lately as my starter is super happy with the warmer weather. Tuesday night, I'm going to remember to soak some gigante beans for tomorrow's dinner.
Wednesday. A dear friend sent me a link to a Food52 collection of 10 Cozy Vegetarian Dinners You Can Have on the Table in Under 30 Minutes, and a lot of them look divine, and most of them are very March-appropriate. Wednesday is our hectic evening, so to prep, in the morning, I will bake the bread I started Monday night, and I will also cook a batch of gigante beans in the Instant Pot and clean a bunch of lacinato kale. All of this will, upon a late return home after climbing class, rapidly become Heidi Swanson's pan-fried giant white beans, which looks absolutely up my entire family's aisle.
Thursday. I'm going to make some kind of bowl situation with oven-baked tofu and Smitten Kitchen's carrot-ginger dressing from her sushi takeout cobb salad. I'm not sure what all will go into said bowls apart from the tofu, but likely farro, whatever needs using up from the crisper, and some chopped roasted almonds.
Friday. I admit this is probably ambitious, but I want to try making the pea tortellini in parmesan broth from Smitten Kitchen Every Day; it's been on my list for ages, and while standing at the counter folding one zillion little wonton wrappers into little perfect tortellini isn't my exact idea of joy, eating them is, so we'll see if I motivate.
What's on your menu this week?
---
---