Meal plan: week of june 18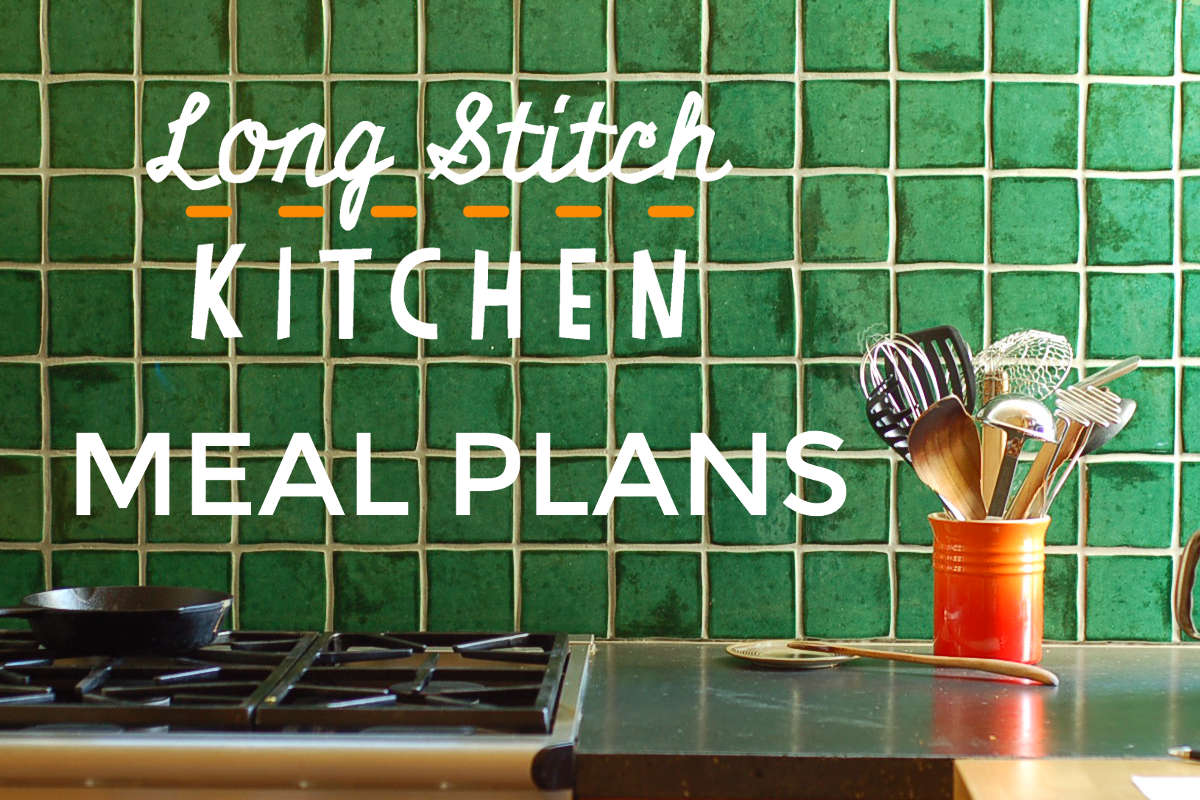 Ok, so now it's somehow properly summer. We had a little false alarm a few weeks back, but now it's really here. We hit up the Fremont Solstice Parade this Saturday, which is quite a way to ring in the summer if you have never heard of it, what with the enormous crowd of naked bicyclists, purely people-powered floats, no printed words or logos, and all around general delightfulness. It's always a good time, especially when the sun is shining, and shining it was on Saturday. So now? It's summer.
Last week I deviated from the meal plan for pasta day because the second to last week of school is nothing if not bonkers. It was a good deviation because it ended up being an improvised/sort of borrowed from Colu Henry's Back Pocket Pasta tomato salad pasta spiked with chunks of fresh mozzarella, chopped up fresh parsley, basil, and oregano, and, crucially, slow roasted tomatoes from Smitten Kitchen. She's right – they belong in your mouth. Just look at how summery and delicious this looks:
That's Molly Wizenberg's quite tasty boiled kale (except with chard) on the side, thanks to a tip from Shireen, my "what on earth do you do with chard in summer" texting queen. It was a very tasty dinner, and you should make it too.
We have family coming to stay this week, which is quite exciting, but means that meal planning is a little up in the air. What do you cook for a crowd? We don't have a particularly big house, which means we don't often have lots of guests staying with us, which means I don't quite know what we are going to eat. I kind of know a few things we'll have lying about the house for everyone to nibble on for breakfast (yogurt, granola, cereal, fresh bread OF COURSE with various spreads and things). Perhaps I'll make waffles one morning (ooooo I should post my recipe for that, they are so good). I expect most days we/they will be out adventuring for lunch time, and then there is dinner. Seattle has so much good food that I'm sure we'll eat out a few times, but I sure would love to hear your ideas for what to feed a bunch of folks.
So this week's meal plan (a term I'll use loosely here) is shaping up a little differently.
Monday. They won't get here til after dinner, so we're going to do the usual – bean burritos with cabbage slaw and the associated fixings. We need to start eating up all that is in our freezer, but that's for another blog post.
Wednesday. See how I skipped a day there? That's because I have no idea what we'll do that night. Wednesday night there is a lively farmers market not too far away at which I think we will gobble. My kiddo is done with her cooking class for the year, so this will likely become our summertime go to, so that I get a midweek cooking break!
The rest of the week is up in the air! I think one night we'll fire up the grill, because that's kind of a no-brainer for a group. With adequate fore-shopping, everyone ends up eating what they want. The trick – which I am loathe to admit – is that I am just not very good at grilling meat. I don't eat it, and I've never really eaten it, so I don't know how it should be, which makes it awfully hard to make. And even though I do eat fish, I'm not that good at grilling that either. So either I will set the guests to work or we'll wait for a day Le Husband is available. I saw a recipe for an Indian-spiced vegan potato burger on Food52 earlier in the week, so that might have to be something I whip up for myself and any other folks so inclined to throw on the grill. Even though it probably wouldn't cook that well on the grill, now that I think about it. I suppose I should read the recipe.
What else should we eat? We'll have to get Cuban sandwiches one night, because they are the best. We might have to order in from our favorite Thai place in Seattle. I could make an Indian extravaganza one night. I could flip through the massive number of cookbooks on my shelf and find the little-visited "feeding a crowd' pages. Or we could just eat out all week and emerge, salt-encrusted and happy, on the far side. I'll report back!
What are your go-to, feed a group meals? Please! Share in the comments!
---
---