World's easiest, tastiest, healthiest dessert: peanut butter date "cups"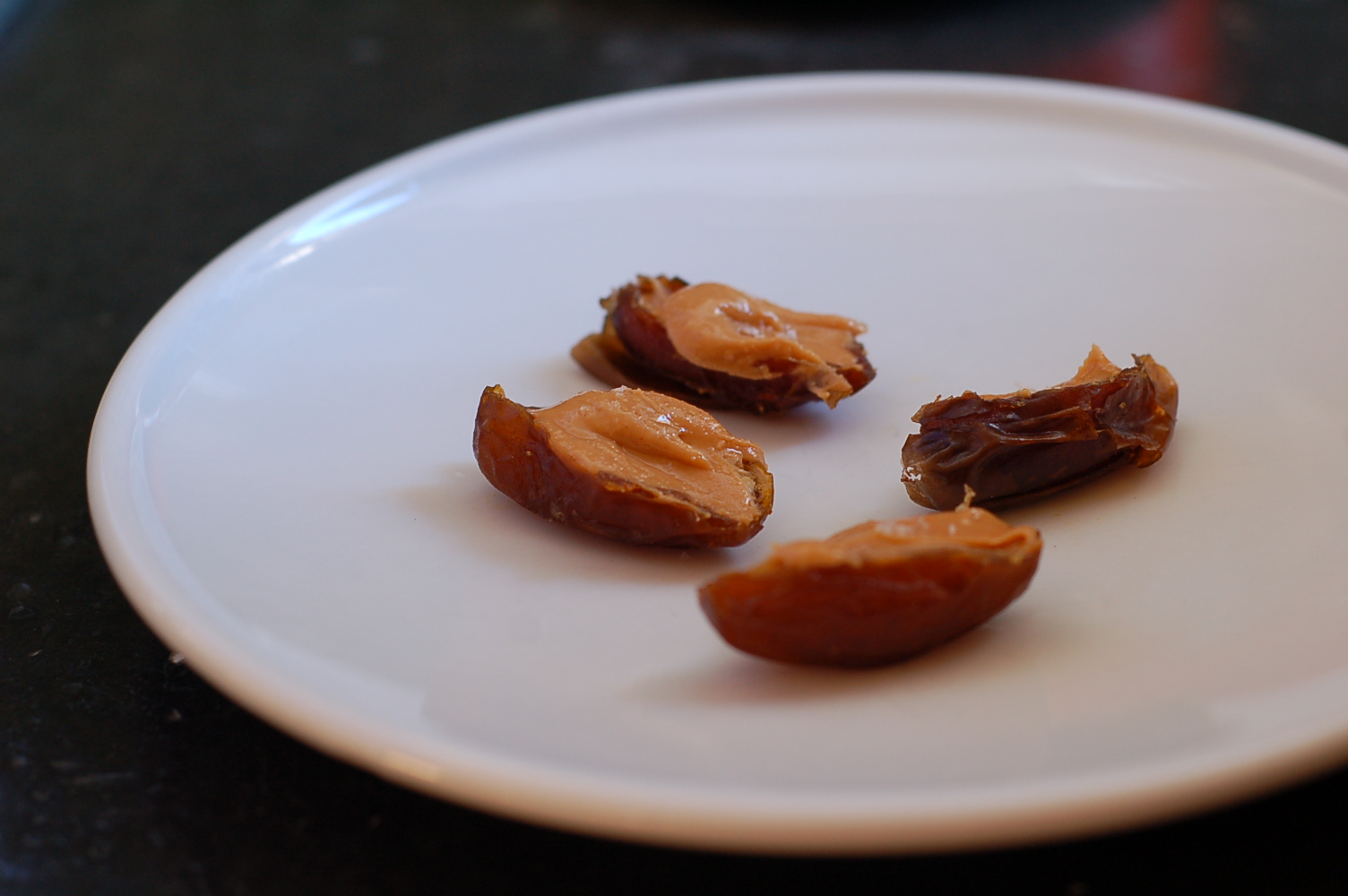 Look. Listen. Look and listen. For me, lunch and dinner aren't over until I've had something sweet. I know. It's conditioned, obviously, and I've made it through periods of my life when I am determined to break the habit. I can do it. It works. For a while. And then I have a bad day or a stressful week and somehow a little sweetness creeps back in. I have decided not to fight it, but to find a way to embrace it without losing my mind and eating an entire tin of cookies. I mean, sometimes I will do that. But not every day.
Chocolate is an excellent solution, and after lunch I'll often turn to a square of beautiful dark chocolate. I lived in Switzerland for three years, so am picky about high quality chocolate. Incidentally, I will never stop chuckling/missing dreadfully the full chocolate aisle in every Swiss supermarket. In Seattle, I'm partial to Theo Chocolate, the organic, fair-trade chocolatier that I can smell from my house. Their 70% sea salt chocolate bar is nearly always present in the snack drawer, and one square of that usually makes me happy. But I can't eat dark chocolate after dinner. It keeps me awake and this mama does not do well when she is kept awake.
Enter this dessert. It sounds ludicrous, but I promise I am not the person who calls fruit "nature's candy" and assures you a satsuma is as good as shortbread. Not in this lifetime. This combination is legitimately sweet and satisfying, with enough interesting texture and a little spike of saltiness to keep your interest. I swear. Plus – as long as you have everything on hand – it comes together in about 30 seconds, making it achievable after every single meal when you are craving something sweet. It's barely a recipe: preternaturally sweet dates with a dollop of homemade peanut butter sprinkled with some crunchy sea salt. That's it. But it's magic.
I always make my own peanut butter, because I think it tastes better and I can control how creamy it gets (i.e. so creamy it pours with ease). If you have a high speed blender (Vitamix or Blendtec) you should absolutely try it as well. You can also make this with a food processor, but I find the required perpetual side-scraping pretty tedious, and could never get it quite creamy enough. For peanut butter, I toss about two and a half cups of unsalted dry roasted peanuts (from the bulk section at our grocery store) into my Vitamix. Then, you slowly turn the blender up to maximum power, bashing it around with the tamper until it reaches the level of creaminess that you desire. That's it. Just peanuts. No oil, no salt, no other anything. Dry roasted peanuts work a billion times better than raw. I've never burned out my Vitamix with this amount of peanuts.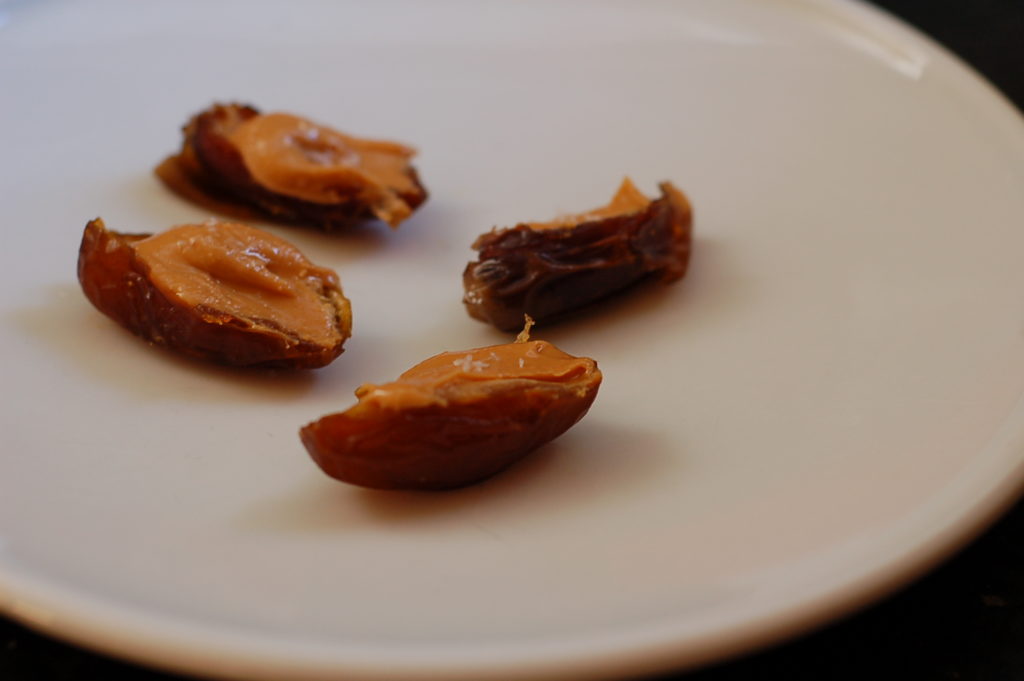 Peanut butter medjool date "cups"
Ingredients
2

dried medjool dates

I buy the bulk package at Costco

1

small spoonful

peanut butter (or other nut butter)

Or however much suits your tastes

A

sprinkle

flaky sea salt
Instructions
Split the dates in half, removing the stones.

Spread one quarter of the peanut butter on each date half.

Sprinkle the teeniest amount of sea salt over the peanut butter (or to taste).
What are your favorite healthy quick treats?
---
---