Meal plan: week of September 24, 2018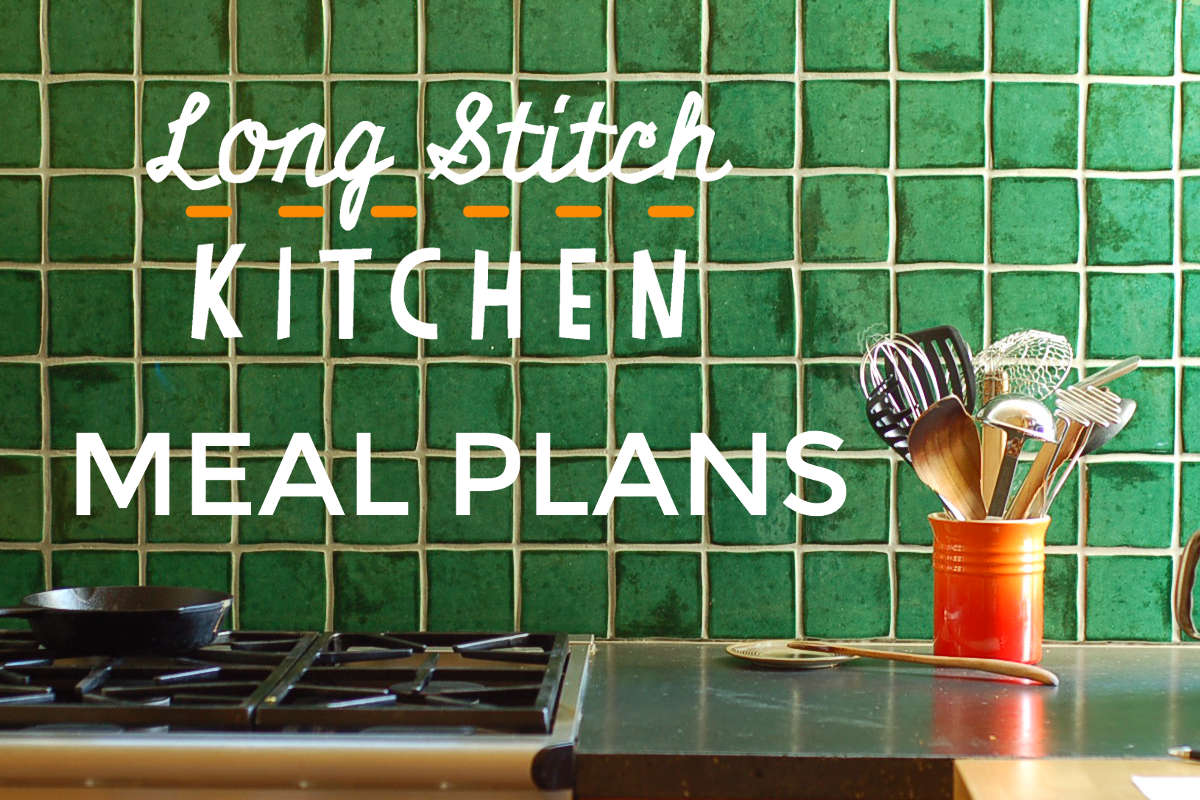 Autumn went and snuck right in last week. The street outside our little apartment is lined with chestnut trees, and they are conking down everywhere, littering the sidewalk with delightful brown chestnuts. My kids like nothing more than gathering the shiny, chocolatey nuts, and I admit that there are few things more pleasing than carefully stomping on a spikey green ball to be rewarded with those impeccably smooth shells. It means our pockets and bags are overrun, and they'll start rotting eventually, but for now? Pure treasure.
Last week was a victory in the kitchen, not least because I got my first round of truly impressive, properly baked sourdough in the new kitchen. I know, I know, I think I said that last week, but that was because I forgot just how gorgeous it could be. I think Sadie the Sourdough Starter is finally back up to full speed after a summer in hibernation. I'm working on more dramatic scoring patterns, but this guy didn't need much to be a beauty. Just look.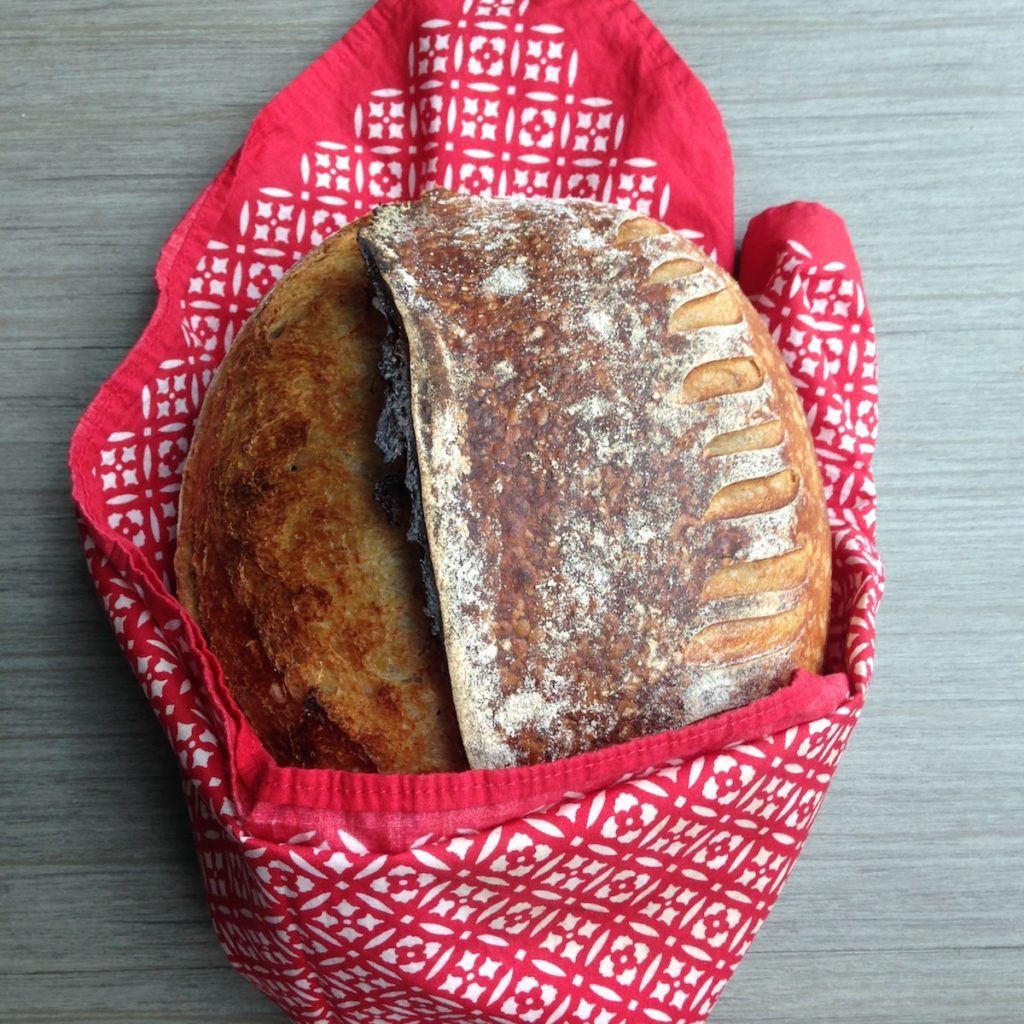 I'm also a bit inspired to start exploring different flour contents, so currently have a fully whole wheat loaf rising in the microwave (a.k.a. my improvised proofing box). I will report back. Further, this bread success meant I got to break out my new Long Stitch Kitchen stamp! I feel overly empowered and official when stamping paper bags for bread distribution.
I was a little over-vigorous in the above example, but I kind of like the messy lines. It makes it look like I am just so swamped stamping bags that I can't possibly make each one perfect (ha).
Last week's kiddo cooks experiment was also a very pleasant success, mostly because we managed to get home and get cooking at a very reasonable hour. It's so easy, on sunny days, to wile away the entire afternoon at the playground, and then dinner is not so much a joyful hustle bustle as a maniacal one. But this week, I could lure her away with a reminder of how she ran out of time the previous week, and she merrily did all the prep work for what turned into a very fine example of a super easy Spanish tortilla (recipe, as always, from Jamie Oliver's Meals in Minutes).
Anyway, a good week in the kitchen often begets another good week in the kitchen. Are you subscribed to the NY Times Cooking newsletter? Look, I recommend it. I don't always read what they send (they send a lot), but the weekly "what to cook this week" suggestion list is often quite inspiring. This week, it reminded me about the existence of sheet pan cooking, and the always reliable Melissa Clark has a few vegetarian ideas that I'm going to put to use this week.
Here's what is on tap at our house:
Monday. Spiced chick peas with cauliflower and roasted lemon. I'll soak the chick peas Sunday night for Instant Pot magic the day of. Then will proceed more or less as described in this recipe from the NY Times, with less of the spicy stuff because children.
Tuesday. Another sheet pan supper from the New York Times, this one sheet pan crispy tofu with sweet potato. I'm also going to figure out how to add some zucchini to this dish, and maybe some shiitake mushrooms, because both are coming in our box and I don't have other plans for them. Maybe zucchini muffins or zucchini bread.
Wednesday. I checked out a new cookbook from the library today, so am going to try for some inspiration from Jennifer Segal and her cookbook Once Upon a Chef. She's a professional chef turned blogger turned cookbook writer, so she's got serious kitchen chops. It's Wednesday, so we'll be able to stop at the fish shop after climbing class, and we're going to try her recipe for Baja fish tacos with local cod. I'll make the cabbage slaw she suggests earlier in the day so I can crank out dinner, but also am going to fry up some shishito peppers with salt because again – in my box – and also because yum.
Thursday. Kiddo cooks tonight and a friend is coming for dinner. Little Miss wants to make pizza, so that's what we're going to make. She does not want to make sourdough pizza dough, because she'll miss out on the prep of that, but we'll just wait and see.
Friday. We're going to check out another recipe from Once Upon a Chef, this one spaghetti with kale and walnut pesto. There's lots of basil mixed in with the kale, so we will see if I can convince the kids. They aren't usually big on pesto, but I love it. And I can always keep some plain pasta aside for them.
What are you cooking this week?
---
---