Meal plan: week of September 10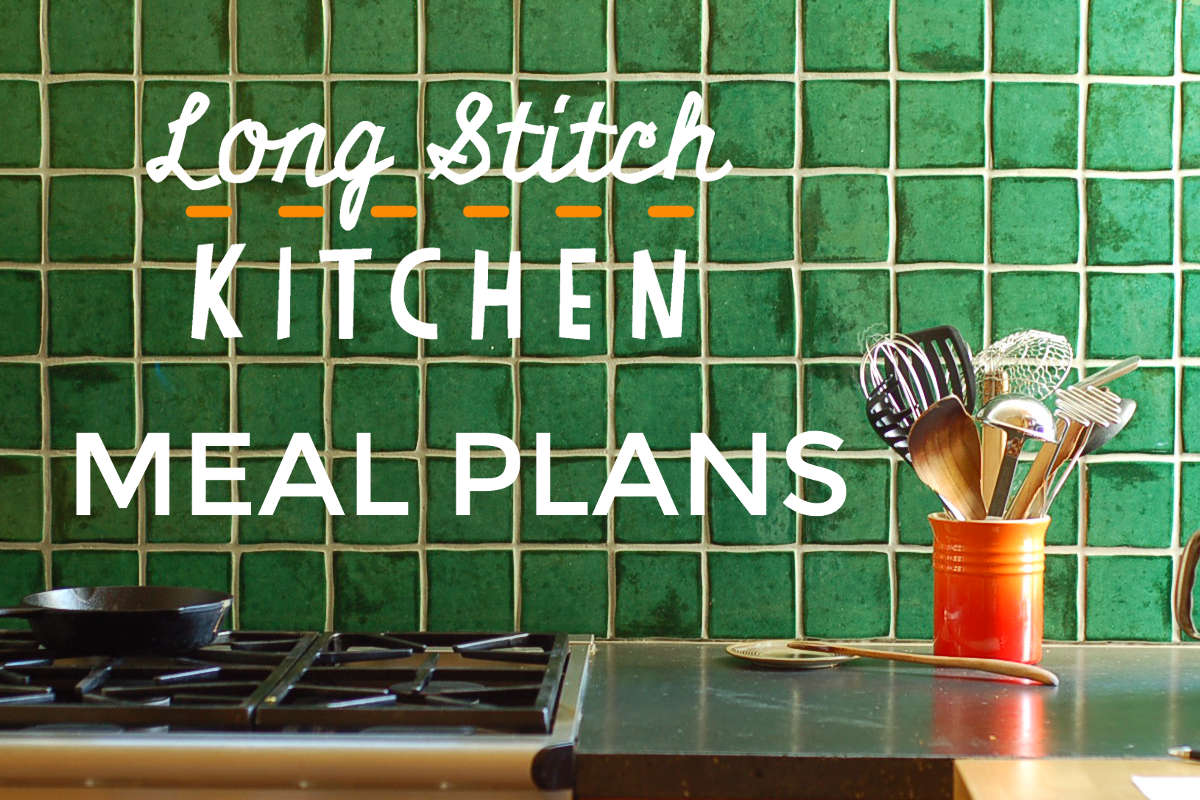 The last few weeks have been a bit of a shambles at dinner time; just before 5pm – the time I really need to start cooking – I stand in the kitchen surfing the web, hoping that inspiration and a will to cook will strike as I obsessively refresh Twitter and freak out about the collapse of our democracy around us. Good times! I still feel out of place in this temporary housing, and every dinner I somehow pull together is a major accomplishment, because it feels a bit like an extended vacation, and any dinner you cook on vacation is a miracle.
The thing that is missing, clearly, other than my cozy home kitchen, is a meal plan. Meal planning has been incredibly difficult for me over the last month, and I think it's just the end-of-summer blues that make it feel like an impossible task. We had a wonderful holiday with dear friends down in Bend, Oregon – and managed to cook almost all of our meals – and it was bliss sharing the meal planning (and cooking) with another family. Coming back to solo planning has been rough.
But now school has started, and it actually matters that I get dinner onto the table at a reasonable hour, so everyone can climb into bed at a reasonable hour, so everyone can get up again at a rather unreasonable hour. Which means I need to power through and start meal planning again. And this week, I'm excited about it. I've got my sourdough starter flourishing again, and baked my first loaves since moving into the new place earlier this week, and I'm starting to remember why I like being in the kitchen.
I'm unwilling to admit that summer is over, so you know what's featuring pretty heavily this week?
Oh goodness they are still so good, so sweet and popping.
Monday. I'm out this evening – yay live music! – so I'm going to make ye olde standby of black bean tacos on corn tortillas, with guacamole and sour cream, and a side of charred corn and tomato relish. Which is basically my favorite thing to eat, so I'll scarf some down before dashing out the door.
Tuesday. Smitten Kitchen has a recipe for a tomato and gigante bean bake – otherwise known as pizza beans – that sounds homey and cozy and given that it's supposed to rain this week, it sounds very appealing. I'll make the gigante beans earlier in the day in the Instant Pot and then assemble the rest in the evening.
Wednesday. I'm going to bake bread this morning, so we'll have that fresh with poached eggs in marinara sauce. I'm going to try the recipe for marinara sauce from my current favorite book/guide/lifestyle: Make the Bread, Buy the Butter, by Jennifer Reese, which you should absolutely buy and read, and then laugh at and wish you had written it yourself. It's wonderful and amusing and full of recipes that I can't wait to try.
Thursday. My kiddo is not doing her weekly cooking class this year, which is both a tragedy but also kind of good because it had gotten a bit repetitive and she is ready for some new kitchen challenges. But she still wants to cook, so we're going to make Thursdays her dinner day. We'll see how it goes. This week she wants to make fried rice, with tofu, broccoli, and carrots; she'll do all the chopping and prep, I'll do all the hot oil business. We'll make the rice Wednesday evening in Potsy so it has the night to cool off for fried rice perfection.
Friday. Pasta day, from my favorite Back Pocket Pasta. I'll make the rigatoni with roasted cauliflower and crispy capers, which is a salty, delicious winner.
What are you cooking this week? How's back-to-school treating your family and your cooking?
---
---