Meal plan: week of May 7, 2018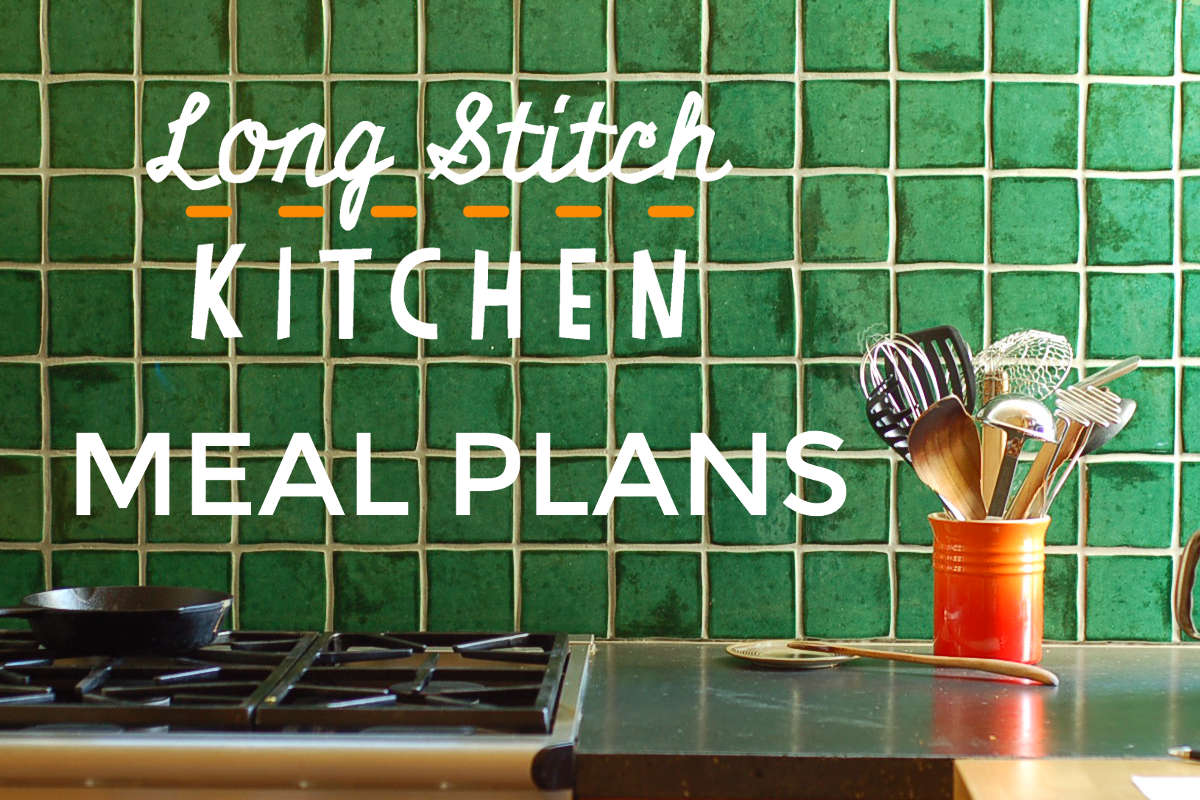 Today was just straight up a pure summer day, hot and sunny, kids trashed after hours riding bikes and playing in an enormous mulch mountain at the park. It was a very good day, and makes me very excited for all the very good days that await us this summer.
I was very kitchen-busy this past week, making a few batches of bread as per usual, but also attempting (and not fully succeeding) with two separate batches of baguettes. I need to try the Chocolate and Zucchini full sourdough recipe, but I keep forgetting to set it going the day before. Or rather, forgetting to remember when I have enough motivation to do the first mix. I did two different one-day attempts; one was fine, but a little bland and explodey, and the second was more of a giant, flat cracker than baguettes. Both not a total fail, but must try try again. Excitingly, I have discovered that my oven – which takes forever to preheat – has a timer mode, meaning I can set it to start warming up before I get up in the morning, and it will be toasty and ready to bake bread, shaving an hour off bread baking time.
I also had a success for dessert last night, making my first ever pâte à choux, which I kid you not until a few weeks ago I thought was "shoe pastry", justifying the silly name in my head with some nonsense about how such a stovetop, unconventional pastry should have an unconventional name. SHAME! But now I have made it, so can pretend I know what I am talking about. It didn't rise smashingly well, so instead of making the cream puffs I had planned, I made little sandwiches, with a puff on the top and another on the bottom, filled with a dollop of passionfruit jam surrounded by a very successful homemade vanilla crème pâtissière and a layer of also smashingly successful chocolate ganache. They were very cute and roly poly, and quite tasty, like little sweet cheeseburgers.
Mostly I'm kind of bedazzled by how unfathomably simple it was to make the ganache; I have the leftovers in a jar in the fridge and I cannot promise that I won't just polish it off spoonful by spoonful over the next few days. Now that I know this, it's going to be ganache everything.
Also, do you make your own yogurt? I did for a while, in Mason jars in the Instant Pot, but got frustrated by how little I ended up with after straining. I've started again, using a full half gallon of 2% milk just in the liner of the Instant Pot, and so far, I'm much happier with it. I still strain out quite a bit of whey – and need something to do with it besides trying and failing to remember to add it into baked goods – but I get a giant Mason jar filled with yogurt that I happily eat all week. It feels quite responsible, except we still buy a ridiculous quantity of the best yogurt in the universe – Ellenos – but I cannot justify eating that every day. I give it to my kids.
Anyway! It's Sunday! There is much to be done this week, and many tasty things to be eaten.
Monday. Mee goreng. I sort of use the Ottolenghi recipe, and it is delicious, though my husband grew up eating mee goreng, so we do a fair number of modifications. I also someday plan on being reliable about making my own egg noodles, but that day has not yet arrived.
Tuesday. Kids and I are flying solo, so I'm going to make creamed eggs on toast from ye olde classic The Joy Of Cooking. This was my mom's go-to for desperate nights with a barren larder. I think I'll serve with artichokes, because my kiddos love them.
Wednesday. The kiddo is making some kind of vegetable-heavy taco salad, which sounds delicious, except for the whole Romaine thing.
Thursday. Homemade pizza tonight. I make my sourdough (of course) pizza on the grill, and it is always a hit. I have some red lentil marinara that I will excavate from the chest freezer, and maybe I'll make a ricotta-based sauce as well. I usually make two pizzas to feed the hungries.
Friday. Back to the chest freezer! A few months ago, I made this yum ricotta gnocchi from A New Way to Dinner. There's another batch in the freezer, so we'll have that with fresh homemade pesto – either traditional or a broccoli almond one that a friend reminded me of recently. Either way, delicious.
What's on your menu this week?
---
---